TIMETABLES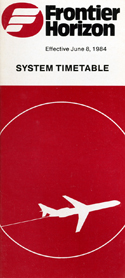 June 1984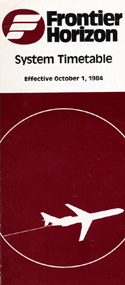 October 1984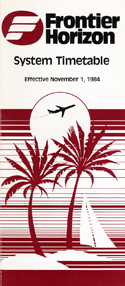 November 1984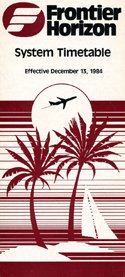 December 1984
Frontier Horizon Airlines (FW) was established after Denver, Colorado based Frontier Airlines faced some daunting challenges during the early 1980s as the result of airline deregulation. Prior to deregulation in 1978, Frontier had approximately 40% of the traffic share from Denver Stapleton Airport, however just five years later in 1983, the airline saw its Denver market share drop to just 7%. Fearing continued competition from low-cost carriers, especially new Denver entrant, Southwest Airlines, Frontier formulated a plan to compete and maintain its Denver strong-hold. A new airline, Frontier Horizon, was devised as an innovative solution to improve revenue, cater to business class customers, and provide throughput from major markets into the Frontier system at Denver. The new airline would be a wholly owned subsidiary of Frontier Holdings, Inc. and operate as a non-union entity using a fleet of seven Boeing 727s purchased from American Airlines. With approximately $30 million in start-up costs funded, Frontier Horizon took to the air on January 9, 1984, with service from Denver Stapleton International Airport to Chicago-O'Hare, Washington-National and San Francisco. Almost immediately Frontier Horizon ran into trouble. Protests were held by the unionized workforce picketing the infusion of money into the "new" airline, while legacy Frontier suffered employee concessions and operating reductions. Another issue was the operating name chosen by the new airline. Seattle based Horizon Airlines found heartache with the "Horizon" title and suggested it was too similar in nature to their name and filed a complaint. The Civil Aeronautics Board (CAB) agreed to the similarities, sided with Horizon Air and directed Frontier Holdings to rename the airline. Using a public competition, a new name of Frontier Discovery was selected, yet the new name would not be applied. Although the airline started additional flights to New York-La Guardia, it was soon realized that operating two "separate" airlines caused an already difficult situation to be worse financially for Frontier. In January 1985, the assets of Frontier Horizon were sold to a new operating company called Skybus Airlines.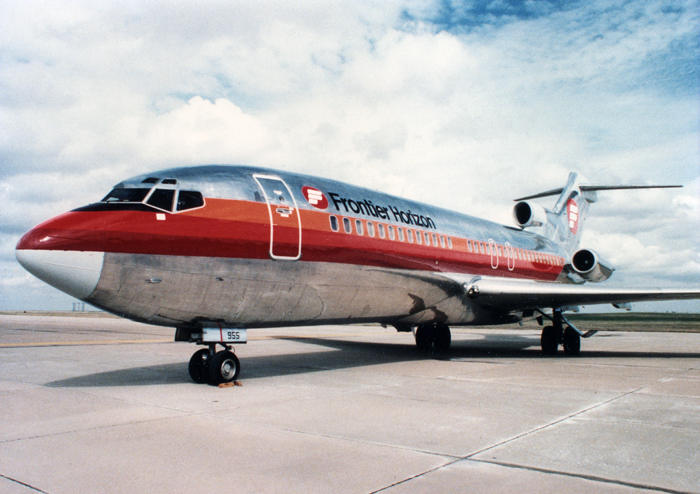 One of seven ex-American Airlines 727s wearing fresh new paint and awaiting launch of services at the carriers Denver Stapleton International Airport base in December 1983, is N1955, Boeing 727-23.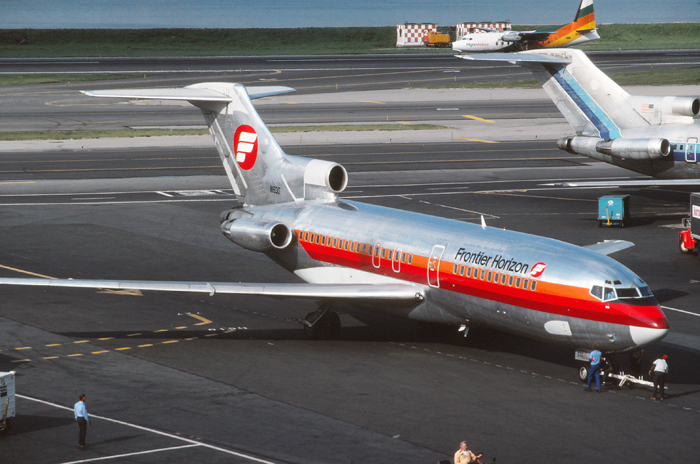 Hoping to attract clientele from the popular New York market, Frontier Horizon launched services to New York-La Guardia in March 1984. Seen being pushed back from the gate at new York-La Guardia International Airport in May 1984, is N1930, a Boeing 727-23.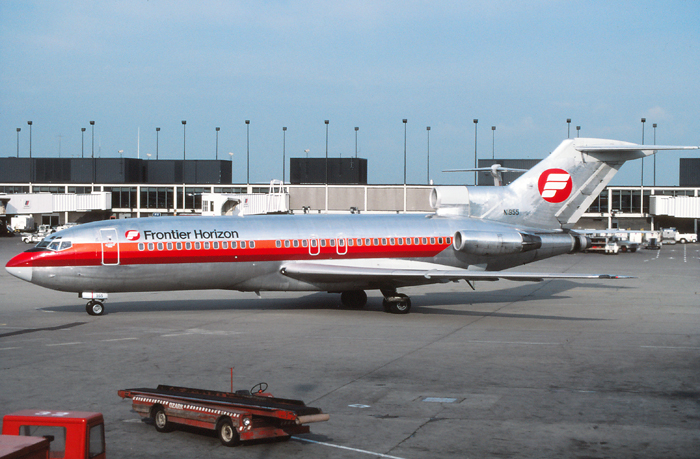 Chicago O'Hare was one of the first destinations to be served by Frontier Horizon when flights we started on January 9, 1984. Having just been pushed back from the gate and awaiting taxi clearance at Chicago O'Hare International Airport in June 1984, is N1955, a Boeing 727-23.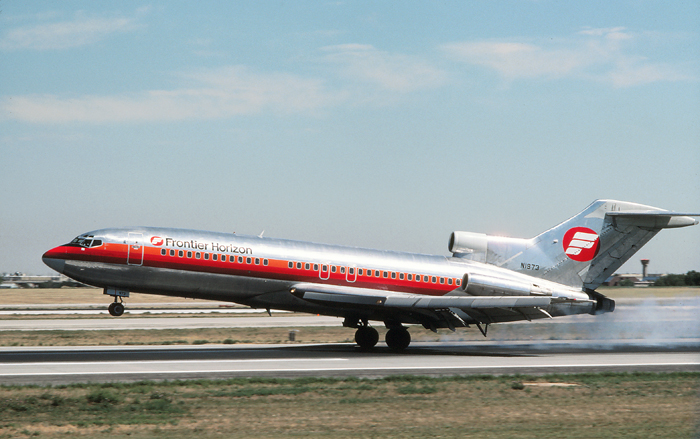 Caught touching down on Runway 26 Left at Denver Stapleton International Airport in August 1984, is N1973, a Boeing 727-23.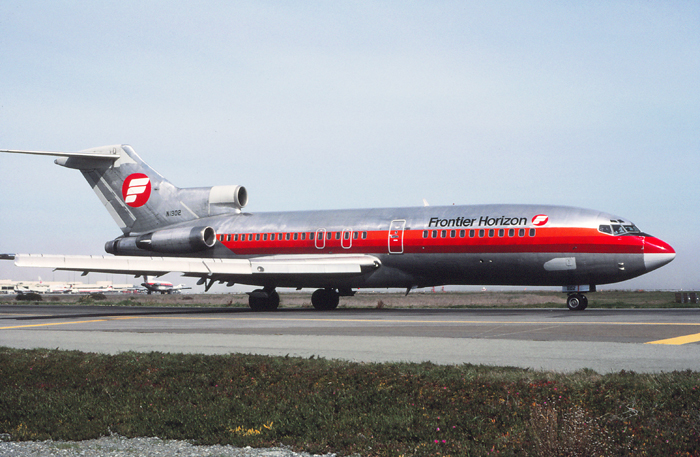 Even with competition from legacy carriers Continental Airlines and United Airlines on the San Francisco-Denver route, Frontier Horizon would serve the route with a single daily flight. Taxiing to Runway 1 Right for a late morning departure at San Francisco International Airport in February 1985, is N1902, a Boeing 727-23 purchased by the airline in September 1984.