THE AIRPORTS
SOUTHERN CALIFORNIA
LONG BEACH
LGB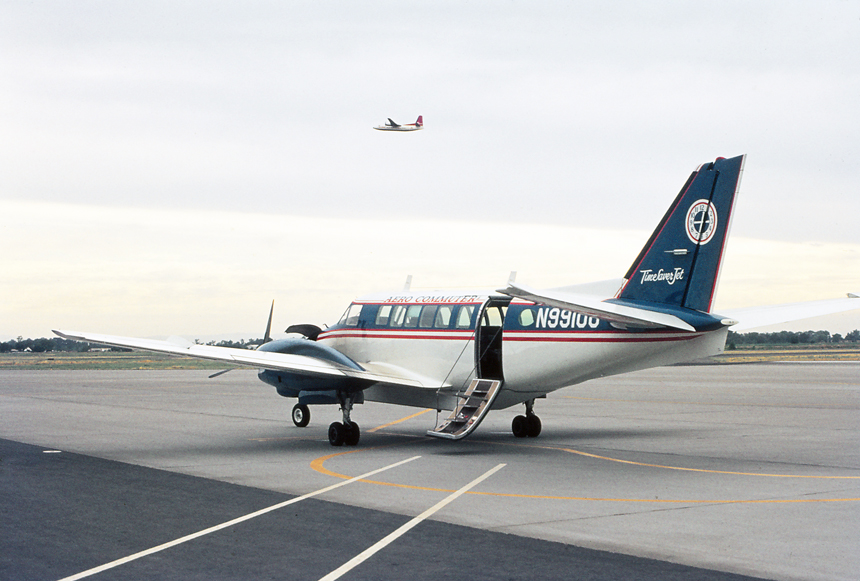 June 1969
Aero Commuter Airlines was formed in 1967 with the purchase of local legendary carrier Catalina Airlines. Catalina Airlines itself was one of the first commuters established in California during 1953 and provided service from various Southern California locations to Catalina Island. Aero Commuter based at Long Beach would use both the Beech 99 and the de Havilland DHC-6 "Twin Otter" turbo-prop to provide flights throughout an expanded route network. Although focus destinations were both Long Beach and Los Angeles, Aero Commuter flew as far south as San Diego, north to Bakersfield and east to Palm Springs. The airline also introduced service to smaller, local airports such as Fullerton, El Monte, and Apple Valley. Aero Commuter only last a few years however when itself and three other California regional commuter airlines merged in 1969 to become Golden West Airlines. Parked on the ramp in and awaiting another load of passengers is N99100, a Beech 99 turboprop. Note the departing Airwest Fokker F-27 in the background.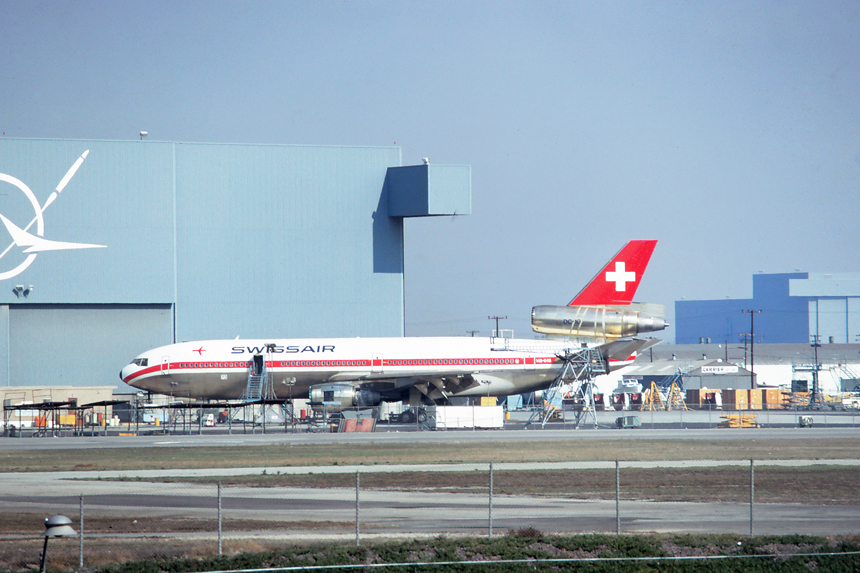 December 1972
Long Beach Airport is probably most famous for being the home of McDonnell Douglas Aircraft Corporation. Original Douglas Aircraft Company, opened a facility at Long beach during World War II to support military aircraft manufacture. The commercial jet aircraft division of the company became based at Long Beach and was home to the design, development and testing of the Douglas DC-8 and eventually Douglas DC-10. In 1967, Douglas was merged with McDonnell Aircraft Corporation, to form the McDonnell Douglas Corporation which continued to develop and produce commercial aircraft for the next thirty years. A typical sight at the airport was the various aircraft being completed and finished out such as this brand-new Douglas DC-10-30, destined for Swissair as HB-IHB, and delivered on February 5, 1973.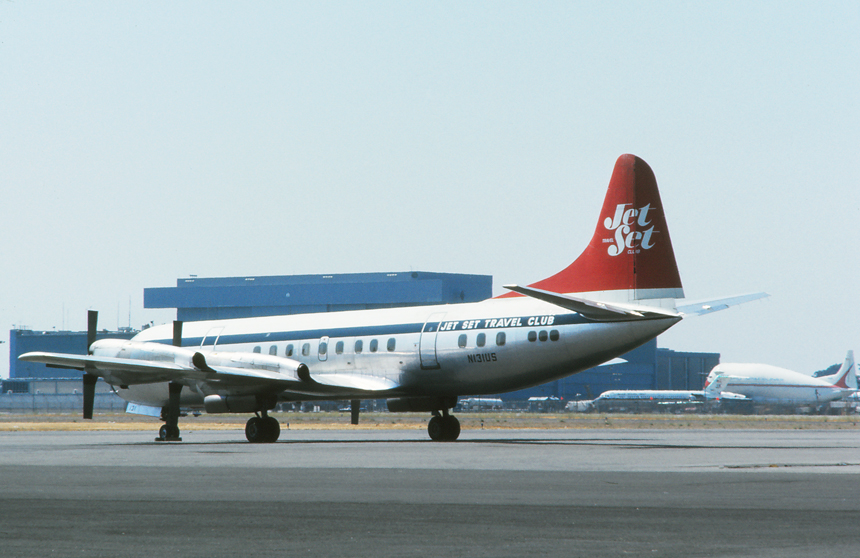 June 1973
Jet Set Travel Club was a member based travel club that was based in Portland, Oregon and provided members with a selection of scheduled flights to various destinations for marginal costs. The airline acquired a used Lockheed Electra turboprop to start flights in July 1971. Many flights were scheduled into Southern California, especially into Long Beach, where the airport was centrally located and away from the congestion of neighboring Los Angeles International LAX, making travel a bit easier for its members. Parked on the ramp during a travel club schedule is N131US, a Lockheed L-188 Electra-C, delivered new to Northwest Airlines in March of 1961, and bought by Jet Set in December 1971.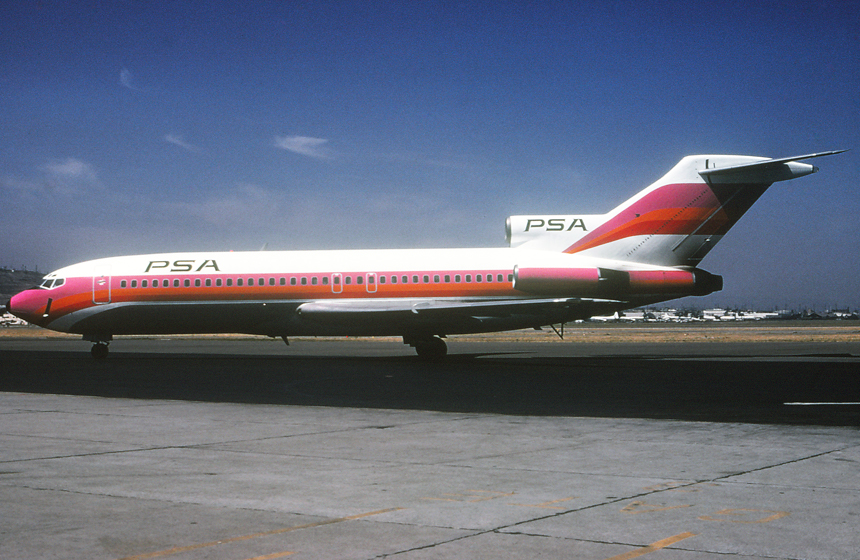 April 1975
Pacific Southwest Airlines PSA was the first airline to start scheduled "jet" service into Long Beach in January 1971, with non-stop service to San Francisco. PSA provided the only non-stop services from Long Beach to the Bay Area until September 1980, when a pilot strike forced the cessation of service to the airport. Long Beach would again be served by the airline in April 1981 and continued through the until the purchase of the airline by USAir in 1987. Preparing to depart the terminal for a northbound flight is N972PS, a Boeing 727-14, delivered new to PSA in June 1965.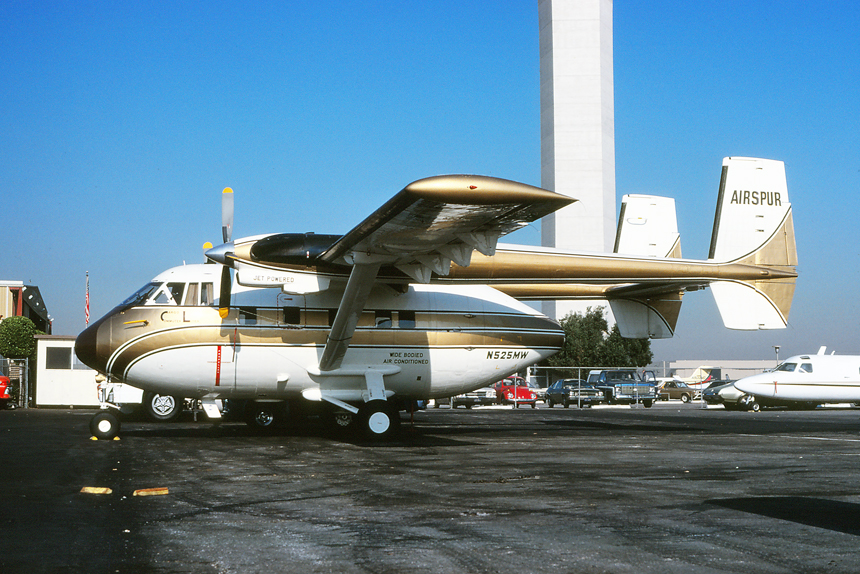 August 1981
Air Spur was a Long beach based passenger and cargo operator that started services in September 1981. The airline used the rather unique Israeli Aircraft Industry IAI Arava turboprop in its operations. After just a year of operations, Air Spur decided to shutter the regional operations and focus on local helicopter "shuttle" service between LAX and various metropolitan Southern California locations. The operation was eventually sold to Evergreen International Airlines, before all operations were stopped in 1985. Parked on the ramp, having just been delivered and awaiting start of operations a month later is N525MW, an IAI Arava 101B.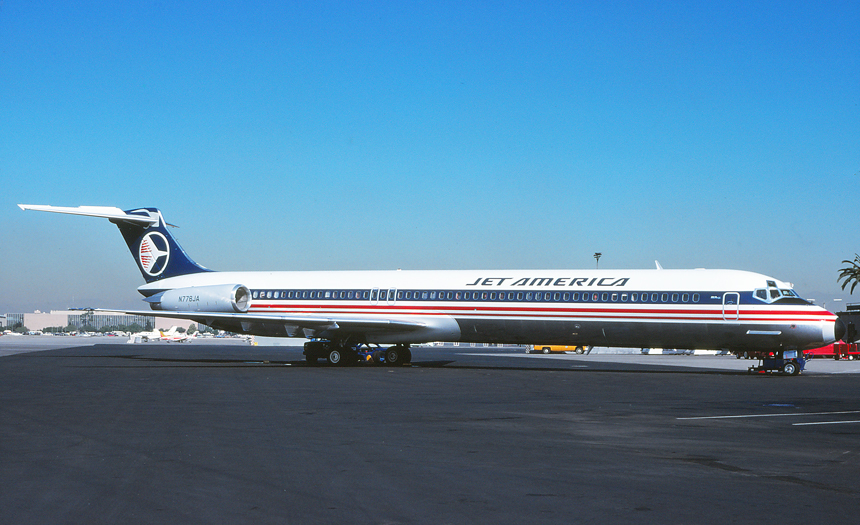 November 1981
Long Beach finally received its very own hometown airline in September 1980, when Jet America was established to connect the Long Beach Airport with cities in the Mid-West. The new airline initially ordered three brand-new, McDonnell Douglas MD-80 airplanes, with the first two being delivered from across the airport on the same day, November 13, 1981. Scheduled passenger services started three days later on November 16, between Long Beach and Chicago O'Hare. Parked at the airport terminal during an afternoon turnaround it N778JA "Spirit of Jet America," a McDonnell Douglas DC-9-82 (MD-82).
Back to: The Airports