THE AIRPORTS
NORTHERN CALIFORNIA
OAKLAND
OAK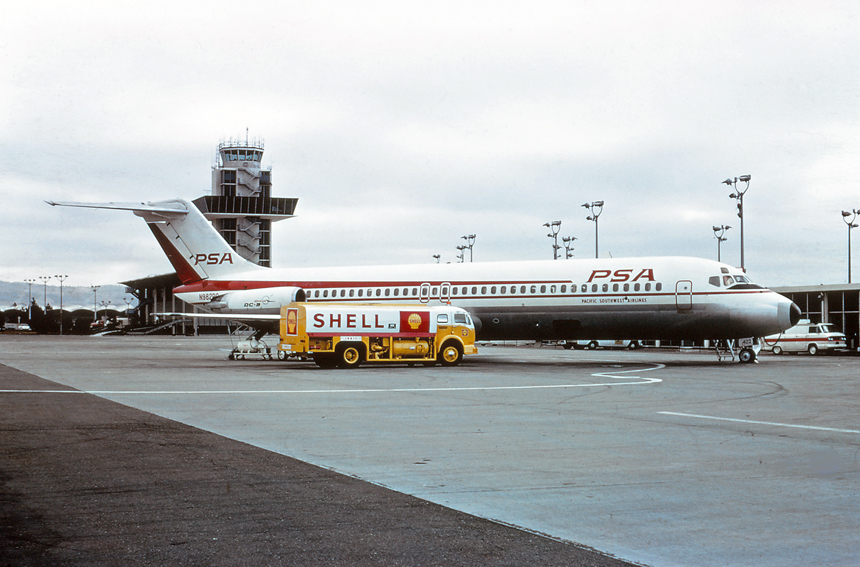 August 1968
Pacific Southwest Airlines placed an order for two Douglas DC-9-30 airplanes for delivery in 1968. The two DC-9's were to be used specifically for pilot "jet" training, however after the first was delivered in January 1968, it was placed into revenue passenger service due to rapid growth. The two DC-9s would supplement the existing aircraft until July 1969, when with delivery of additional Boeing 727's and overall lack of fleet commonality, resulted in the planes being removed from service and leased out to Ozark Airlines. Parked at the passenger terminal during a summer turnaround is N982PS, a Douglas DC-9-31.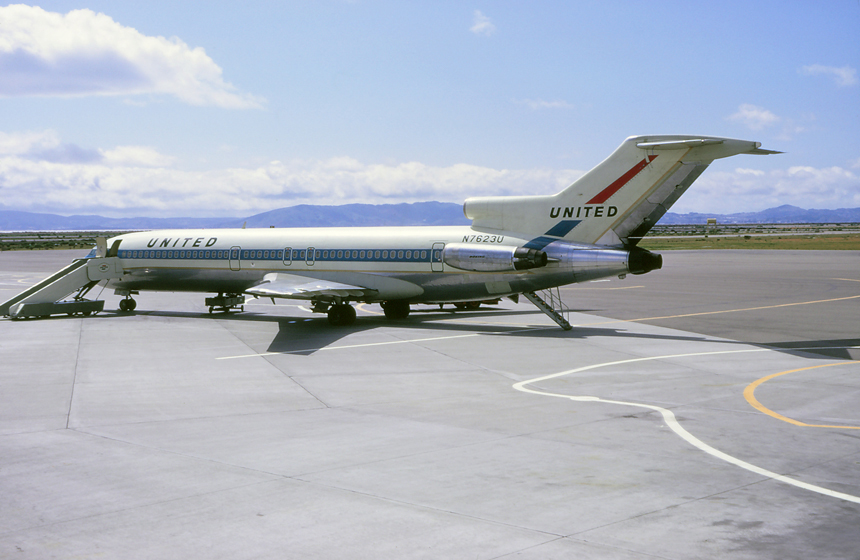 September 1968
United Airlines was one of the first airlines to provide commercial passenger service into Oakland, California when predecessor Boeing Air Transport started service into the airport in December 1927. Oakland was designated Oakland and "San Francisco" on schedules as the airlines terminus in the Bay Area was the Oakland Airport. Early flights used to the Boeing 247 which was replaced by the Douglas DC-3 Mainliners in the 1940s, on flights to Sacramento, Fresno and Red Bluff (intermediate stop on the way to Portland-Seattle). Boeing 727 "Jet" flights were introduced on non-stop service to Chicago, and on the San Francisco-Oakland-Los Angeles route. Parked on the ramp and awaiting passengers is N7623U, a brand new Boeing 727-222, having been delivered in June 1968. Note the additional "exit" door forward of the wing. These doors were a requirement from the FAA for passenger evacuation due to United's "new" Boeing 727-200s, of which ten of them were delivered for high-capacity service.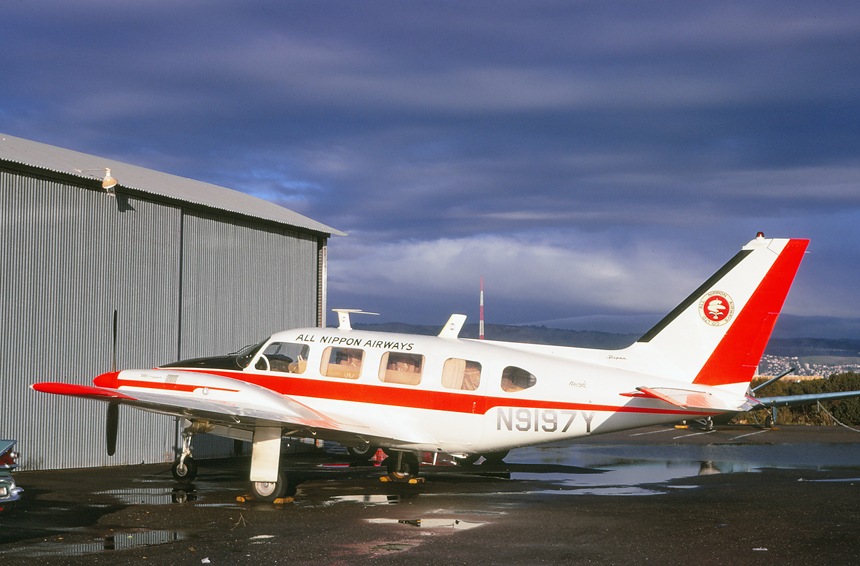 December 1968
Unlike their American counterparts, some Asian and European airlines hired their pilot resources directly into a training program run by the airline and took the candidates from little or no experience all the way into the first officers seat of an airliner. The philosophy is the airline can provide more consistent and realistic training increasing value and expectations of the pilot. Japan based All Nippon Airlines opened a pilot training center in Bakersfield, California during the late 1960s to increase it pilot base for the growing domestic airline. California was chosen due to its typically weather friendly flying conditions allowing year-round training. Beechcraft A-36 and the more complex Piper Navajo could be seen flying throughout central and northern California on both visual and instrument training flights of new pilots. Parked at the hanger area on a stop-over during a wet winter afternoon is N9197Y, a Piper PA-31 Navajo.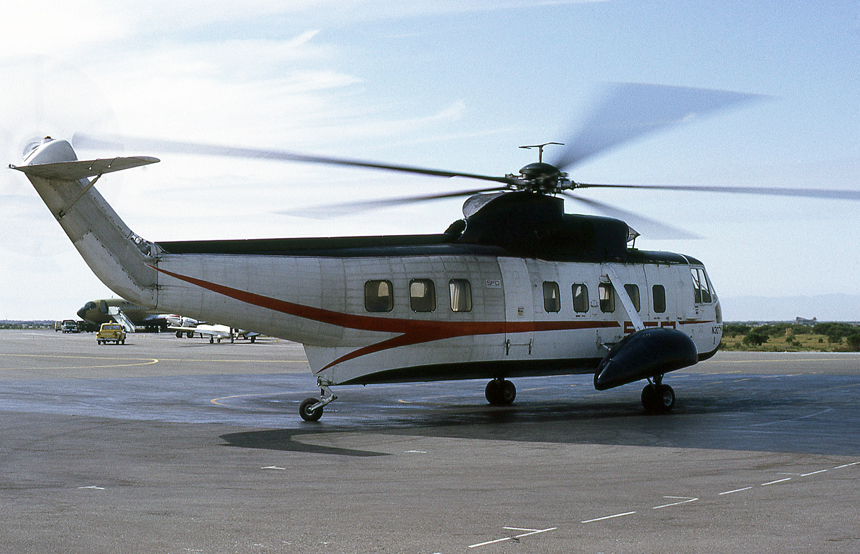 March 1971
The San Francisco Bay area is one of the few metropolitan regions nationwide that was able to support a regional helicopter commuter service. As a way to shuttle passengers from suburban areas as well as between the two busy airports of Oakland and San Francisco, SFO Helicopter was formed in 1961, using a small fleet of Sikorsky S-62 helicopters. During the early 1970s, SFO Helicopter, had no less then thirty daily flights from Oakland, including over twenty flights to San Francisco International Airport across the bay. Parked on the ramp and spooling up for another local flight is N302Y, a Sikorsky S-61N.
Back to: The Airports